SERVICES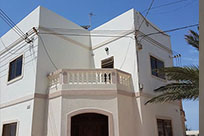 To match the texture of the stone we use Gypsum. We can also make walls with an antique texture and finish to compliment the building. All works can be customized based on any requirements. We can also do fake stone slabs (Xorok Finta) on walls and ceilings or make concrete beams look like stone. Humidity treatment products are available.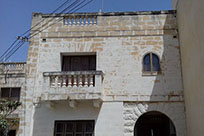 In order to do the 'Graffiato', we fix aluminum corners where necessary. Prior doing the 'Graffiato', we plaster with a particular Italian Product called GR1000, and use a special paint on top of it. Soon after, the 'Graffiato' or 'Selecato' or 'Lamato' is applied. Exterior work can also be carried out using the old method of sand and cement.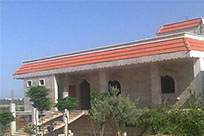 We provide services for membrane waterproofing from 3.5mm to 5mm, liquid membrane, anti mold treatments and other works to solve leakage and damp problems. Paint Touches on the interior and exterior can also be done no matter how small or big the job is. We also do other tasks related to Plastering. All works are covered by warranty from us.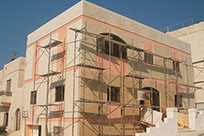 The work is carried out by cleaning the walls using the router and/or blade. We can perform various styles and finishes according to the client's wishe including other colors such as Limestone.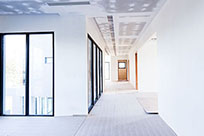 This work is performed by fixing aluminum corners where needed, applying several coats of Rough Gypsum as a base and after applying 'Plaster Milk' to achieve a smooth surface.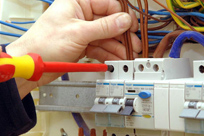 With highly qualified technicians and electricians found in Malta, we guarantee work for diverse services, such as Design and schematic drawings of the installation; Installation of light fittings and many more.